HONORARY CHAIRS
Dr. Tran Trong Dao, Acting President of Ton Duc Thang University, Vietnam;
Prof. Kim Scipes, Purdue University, United States.
CONFERENCE CHAIRS
Chairs:
Co-chairs:
Prof.  Nguyen Huu Minh, Vietnam Sociological Association;
Prof. Abhijit Roy, Jadavpur University; India;
Prof. Scott McQuire, The University of Melbourne, Australia.
Secretary: Dr. Nguyen Minh Huan, Ton Duc Thang University, Vietnam.
Scientific Committee
Prof. Abhijit Roy, Jadavpur University, India
Prof. Pal Ahluwalia, Vice Chancellor University of the South Pacific
Prof. Jonathan Beller, Pratt Institute, New York
Prof. Arnab Roy Chowdhury, Higher School of Economics (HSE) University, Moscow
Prof. Vijay Prashad, Tricontinental Institute, Delhi
Prof. Nikos Papastergiadis, University of Melbourne
Prof. Ishita Banerjee, Collegio de Mexico
Prof. Saurabh Dube, Collegio de Mexico
Prof. You-De Dai, National Chi Nan University, Taiwan
Dr. Joe Buckley, Independent Scholar, UK
Dr. Asli Telli, Universität Siegen, Germany
Dr. Ken Fero, Regents University, London
Dr. Trevor Hogan, Independent Scholar, Singapore
Prof. Nguyen Huu Minh – Vietnam Sociological Association
Prof. Bui The Cuong, Vietnam Academy of Social Sciences
Assoc. Prof. John Hutnyk, Ton Duc Thang University
Dr. Le Thi Mai, Ton Duc Thang University
Dr. Dang Thi Kim Phung, Ton Duc Thang University
Dr. Nguyen Thi Do Quyen, Ton Duc Thang University
Dr. Nguyen Minh Huan, Ton Duc Thang University
_______________________________
We are also very pleased to be associated with our co-sponsors. Some of their brochures and links are added here and worth a look:
Memfest 
Memefest, a social design network of scholar activists and students, seeks to create change through community and creative action at the grassroots. The focus is on the margins and uniting around shared goals and interests across a range of environmental, social and political challenges. The network addresses a myriad social issues from food security and sustainable development to climate justice and human rights. Our interdisciplinary network of artists, designers, activists and academics moves beyond thinking of "innovation" to explore conceptualisations of collaboration related to care and other strategies of sustainable development. Drawing on new techniques in media ethnography, we bridge multi-disciplines and actualise issues from the outside (extra disciplinary) and inside (intra disciplinary) in order to mobilise social change (towards a non-extractive epistemology). We take as our starting point local cultures of knowledge production as they exist within and between academia, practice and social movements. We begin our analysis through the dynamic lens of collaboration to ask: What does innovation look in radical media, design and communication projects? What are the complexities of doing ethnography on the ground or as "outsiders" and scholar activists? Is collaboration a help or a hindrance?
Olivia Guntarik and Oliver Vodeb.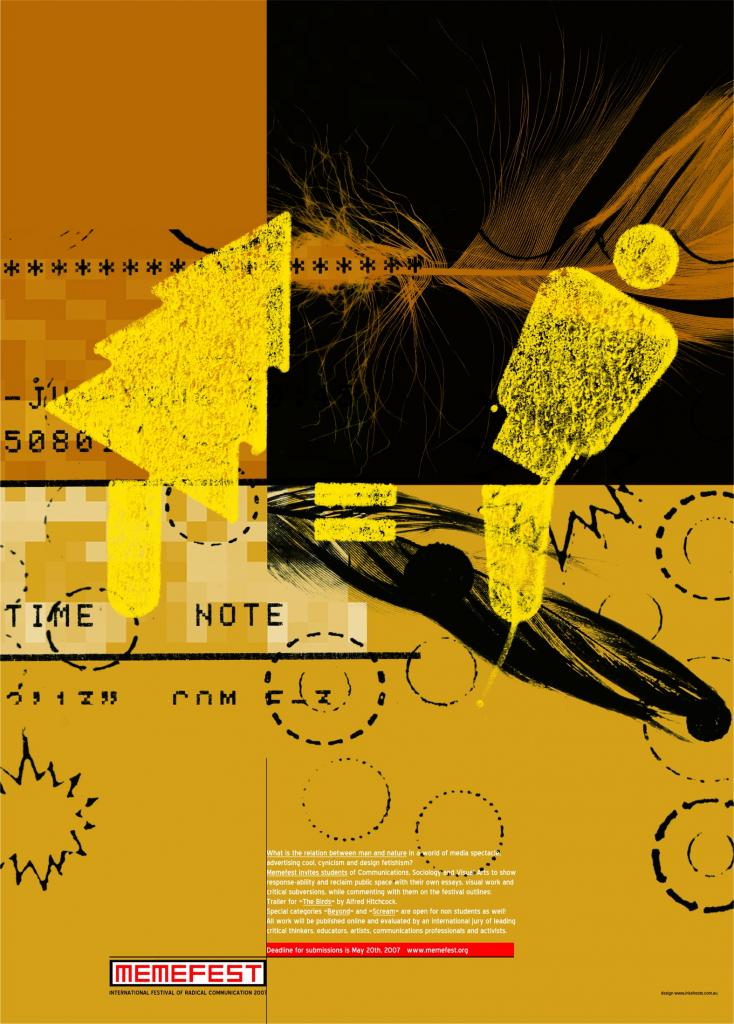 The memefest website is here: www.memefest.org
*********
The University of Trieste, Italy. One of the original discussions about the 2019 conference was with Prof. Guido Abbattista, the Department of Humanities, the University of Trieste. Now four of the members of the University will attend: the Professors Tullia Catalan and Roberta Altin, Prof. Giovanni Mauro and Prof. Abbattista. The link to the University of Trieste is here (in Italian): http://disu.units.it/
**********
Another important discussion for the conference was with a long-time colleague of John Hutnyk from Leipzig University in Germany. In 2019 there was a special session of the Shaping Asia network, with a presentation led by Professor Ursula Rao of Leipzig University.
The brochure for Shaping Asia is linked below: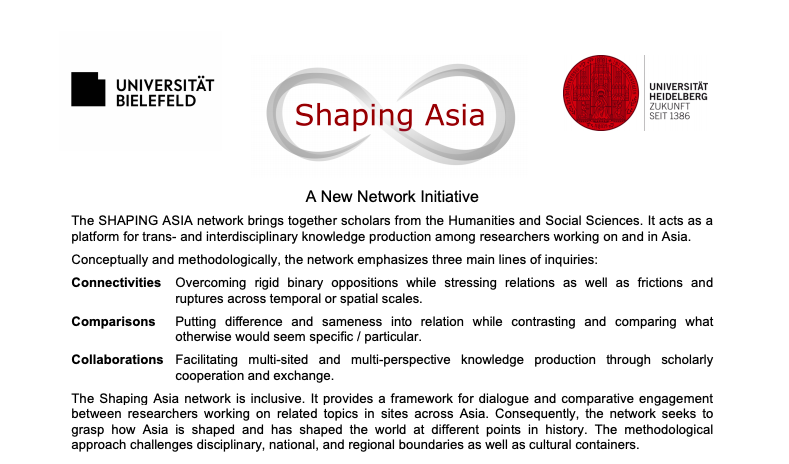 ******
NCTU, Hsinchu, Taiwan. The International Centre for Cultural Studies is a key partner for our faculty in HCMC. Their brochure is on this link:
https://issh2019.tdtu.edu.vn/sites/iessh2019/files/ISSH2019/a5flyericcs.pdf
Their Home website is here: 
*******
The Tricontinental is here: https://thetricontinental.org/