Publishing opportunities
Accepted abstracts/papers will be published in the 2nd ISSH-2021 proceedings volume which has the ISBN publication Index – 978-0-9945391-6-8 of ISBN Agency of Australia and will be submitted for indexing with the Clarivate ISI Web of Science conference proceedings citation index (the ISSH-2019 Proceedings were indexed in the CPCI database).
After the conference, those papers which meet academic requirements from those abstracted and presented at ISSH-2021, will then be selected and invited by the editorial team for extension and rewriting for possible publication in journals such as: Inter-Asia Cultural Studies (ISI), Review of Radical Political Economics (ISI), Social Identities (Scopus), or Thesis Eleven (Scopus), for blind peer review and publication.
Previous Issues
Innovations in the Social Sciences and Humanities 2019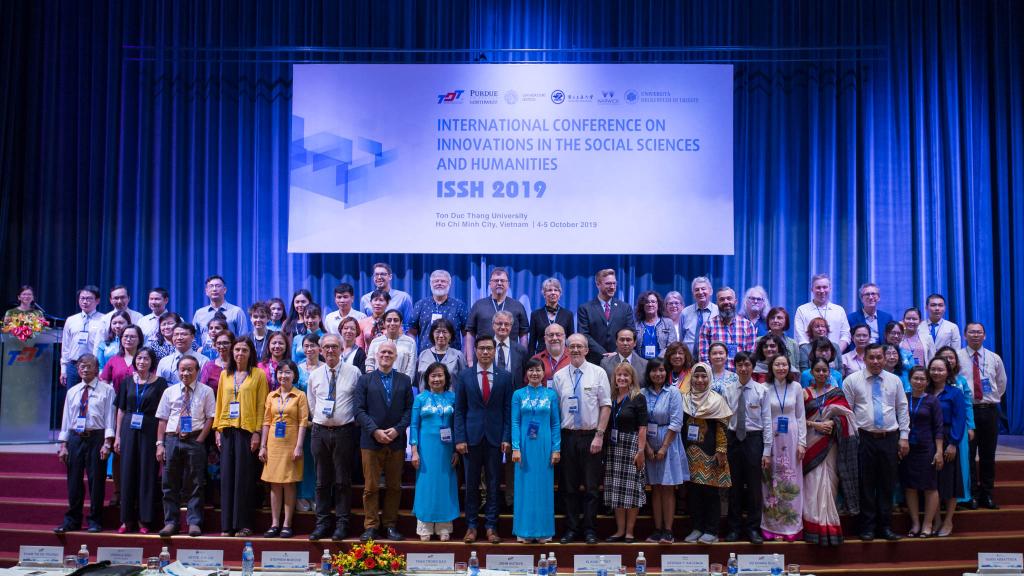 See a video of the 2019 conference:
https://www.youtube.com/watch?v=gyxIThzmd8k&feature=youtu.be
See the 2019 conference reported on TV news HTV9
http://www.htv.com.vn/hoi-thao-quoc-te-ve-de-tai-khoa-hoc-xa-hoi-va-nhan-van-1
See here for news items, notes and more:
https://issh2019.tdtu.edu.vn/news/conference
See here for pictures: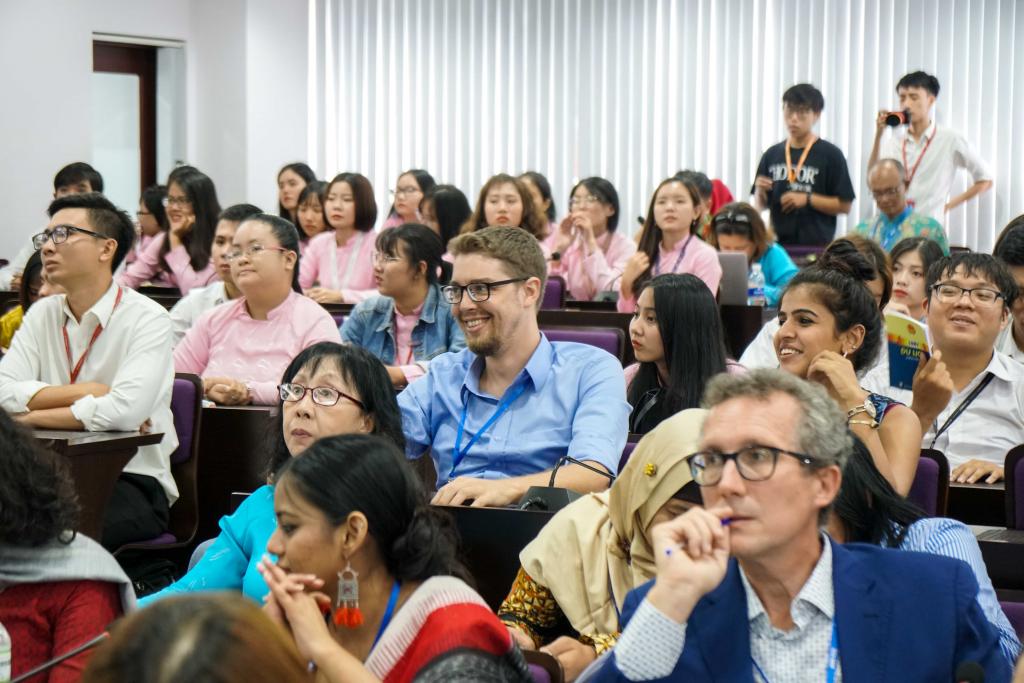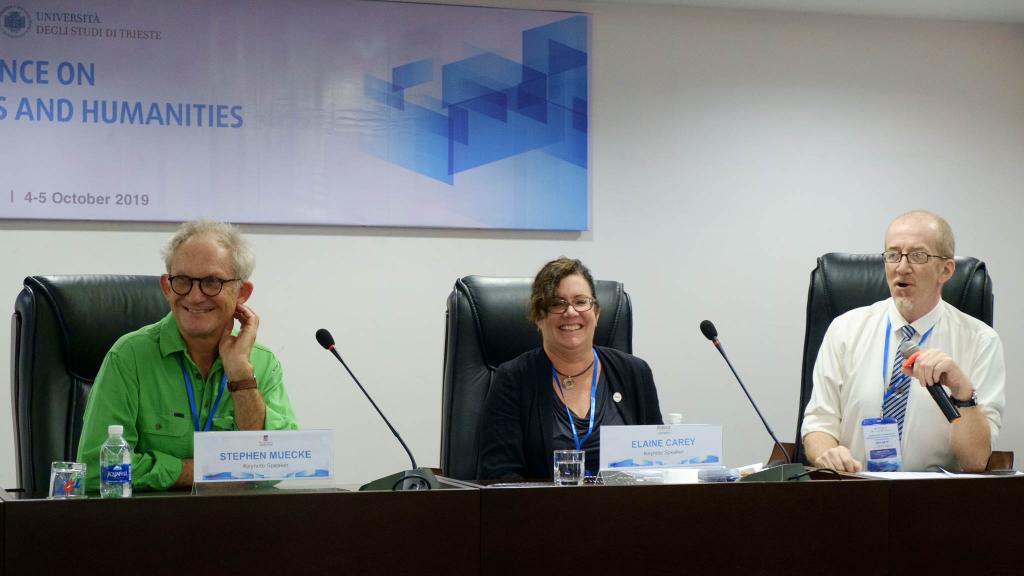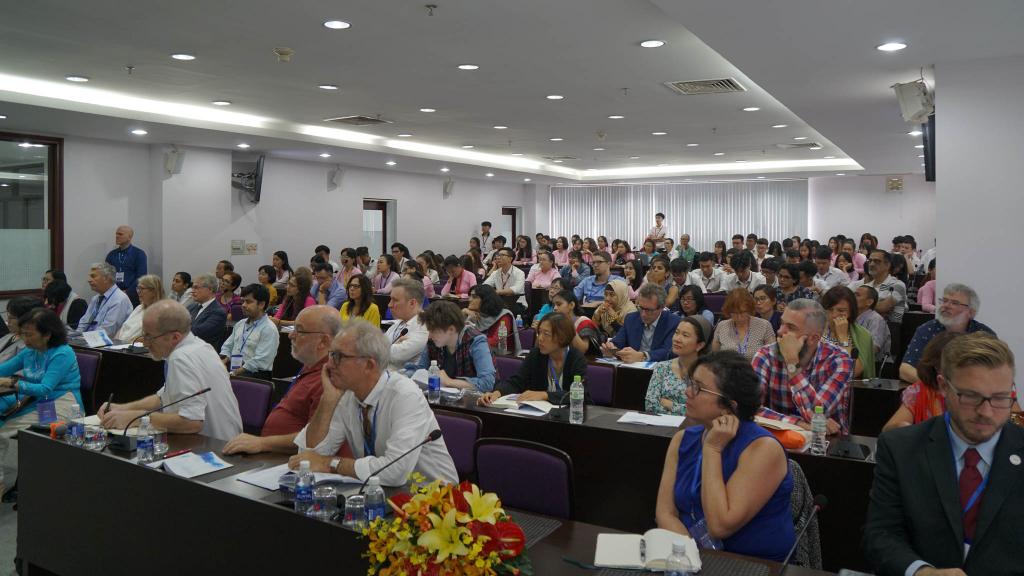 Three Journals carried papers from the previous conference in special issues:
Journal of Asian and African Studies
Volume 55 Issue 6, September 2020
Eds Nguyen Minh Huan & John Hutnyk
contents: jasa_55_6.tocjasa_55_6.toc
~~~~~~~~~~~
Educational Philosophy and Theory
Eds: Le Thi Mai and John Hutnyk
Innovating Institutions: Instituting Innovation
An intuition of innovative new institutions
Pages: 1120-1125
First Page Preview|Full Text|References|
~~~~~~~~~~~~~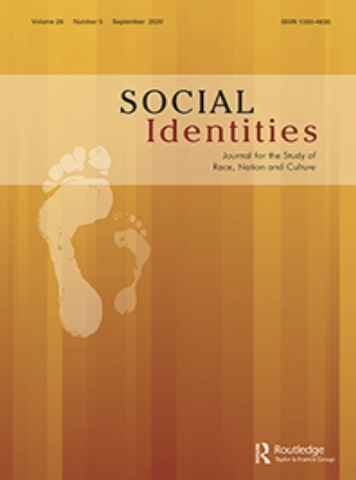 Social Identities
Volume 26, Issue 5.
https://www.tandfonline.com/toc/csid20/26/5?nav=tocList
WhatsApp in India? A case study of social media related lynchings
Feeza Vasudeva & Nicholas Barkdull

An 'un-imagined community': the entangled genealogy of an exclusivist nationalism in Myanmar and the Rohingya refugee crisis
Arnab Roy Chowdhury
Twenty first-century tourism representations of Sri Lanka: exploring the worldmaking role and implications of local tourism writers
Gauthami Kamalika Jayathilaka
The editor of proposed future issues will be the Chair of the conference, often with others involved in the organisation, co-chairs and colleagues.
John Hutnyk is the chair. He is a researcher who lectures at TDTU. His recent publications include: